Add 1 more pair of Leggings for FREE!
Yes, that is 2 pairs of leggings for FREE!
How do I claim my 2nd Free pair?
Join our POP V.I.P. program for $0 today. POP V.I.P. is our monthly subscription service. Cancel at any time within 30 days and you will not be charged! That's right, try 2 pairs of leggings because 2 is better than 1!
You will not be charged for the V.I.P. program until 30 days from today and you can cancel ANY TIME at absolutely no cost to you. So why not give it a try?!
Do I have to join POP V.I.P.?
No, you do not have to join. Click No Thanks below and still claim your 1 free pair today without becoming a V.I.P. member.
Why do we offer Leggings for Free?
Because we know that once you try POP Fit, you will be hooked! We are confident you will help us spread the word and tell all of your friends and family AND strangers about your leggings. Get ready for everyone to ask you where your leggings are from, and all we ask is please shout us out and help us grow our brand!
What are the POP V.I.P. Benefits?
1 Pair of Leggings sent to you every month in your V.I.P. package. Let us choose our most popular style for you – or – add items to your wish list so that you get exactly what you want in your monthly package!
40% off the Retail Price of all additional POP Fit items
Free Shipping within the USA and other Free Shipping Countries on all orders
Bonus Free Gifts through your membership
You can Skip a month or Pause your membership at any time
Guaranteed satisfaction on every V.I.P. monthly package
POP V.I.P. COST: POP V.I.P. costs $34.99 per month. You will be charged $0 today. Your first POP V.I.P. charge will be 30 days from today. V.I.P. Benefits start after you compete this order and claim your 2 Free Pairs of Leggings.
HOW TO CANCEL: Cancel any time after you receive your shipment. To cancel, just click My Account on any page on popfitclothing.com, log in using your email or order number, and then click Cancel Subscription. Or email us at support@popfitclothing.com to receive further instructions. We make it easy to cancel!
Why are POP Fit Leggings so special? What's the deal?!
We will give you 10 Reasons why:
1. Styles for every Occasion. New Styles Every Month.
We offer Leggings, Crops and Shorts – all with pockets! No matter the season, we got you covered! We are constantly working on our designs and we constantly add new styles – you will never get bored of POP Fit!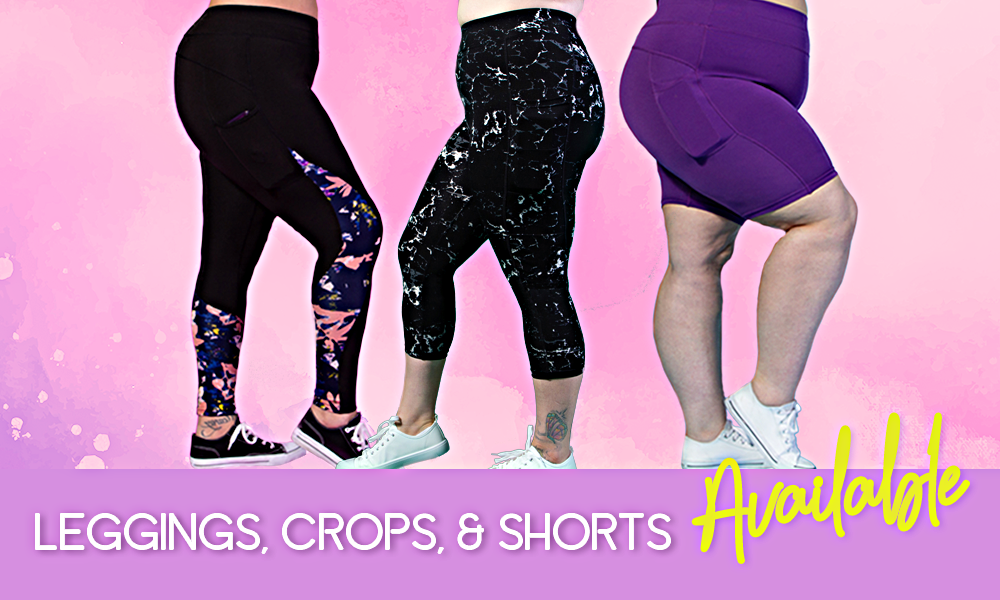 2. Leggings are Pants!
Here at POP Fit, we believe that Leggings Are Pants! .. well, at least the leggings that we make here at POP Fit. And once you realize that leggings are pants, you kinda want to wear them every single day. It's all we wear here at the office. From the gym to work to errands to nights out- we got you covered!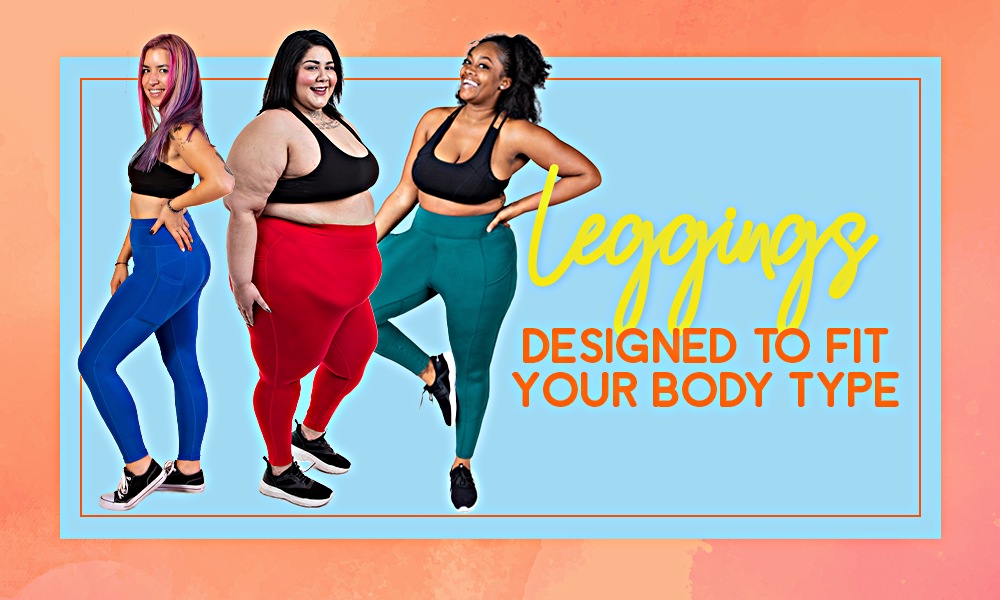 3. Pockets! Pockets! Pockets!
We take our pockets very seriously! Our pockets are sure to fit your phone and all essentials – never leave home without pockets! Each pair of leggings is specially designed with its own unique pocket feature – to add style and function to your leggings! We will NEVER design a new pair of leggings without pockets. POP Fit = POCKETS!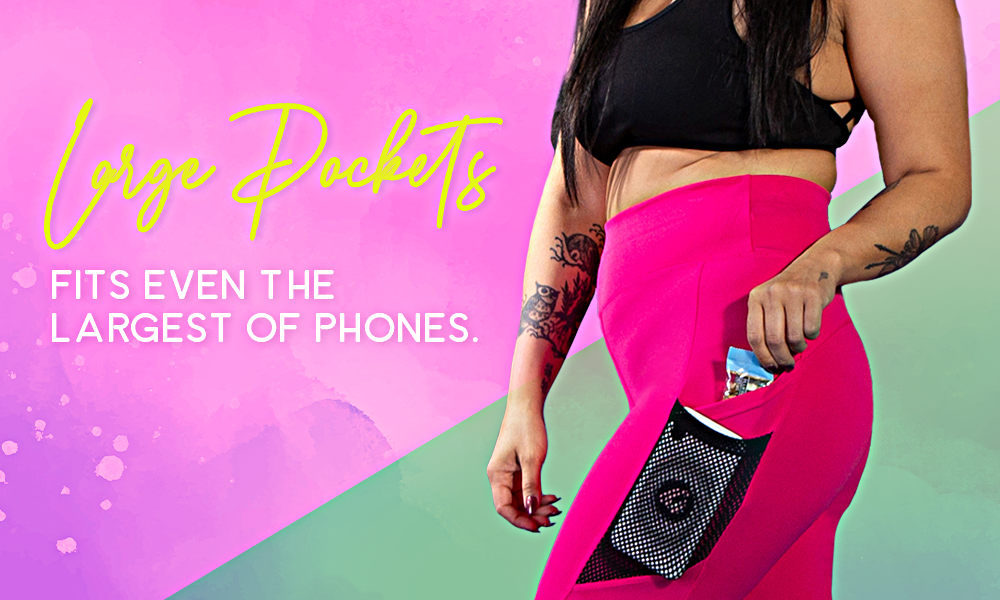 4. POP Fit has the FIT covered!
So comfortable you won't want to take your leggings off. From the gym to errands to the couch – we got your covered. With light compression to keep you supported but comfortable. You will want to be sure you have enough pairs of POP Fit to get through laundry day.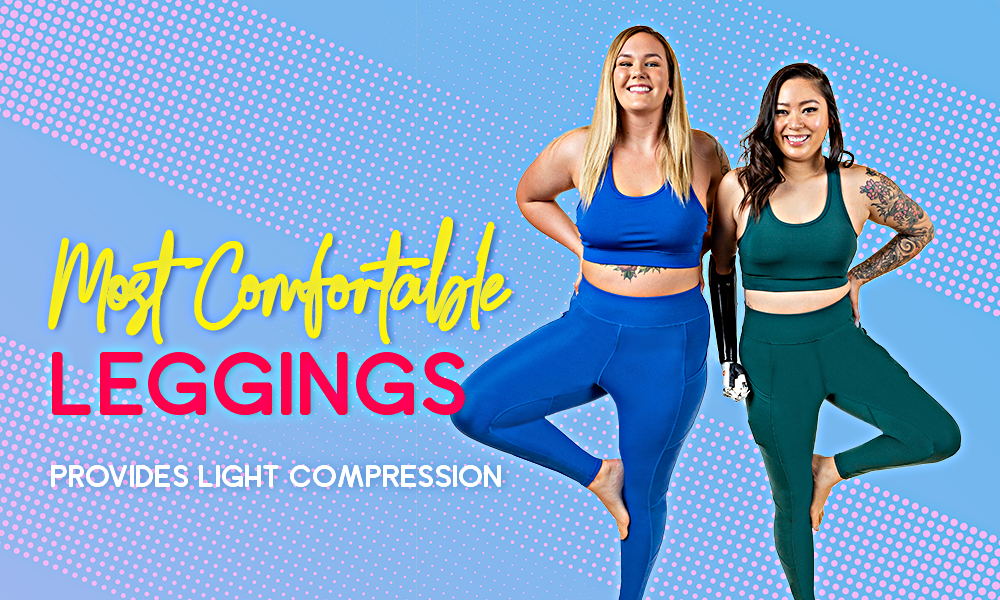 5. Most Comfortable Leggings Ever!
Our Athleisure leggings have our specially designed fabric to keep you support, yet comfortable and breathable. All of our leggings feature flat stitching – no worrying about chaffing or uncomfy seams here! Don't be surprised if they become your new go to casual pant around the house as well!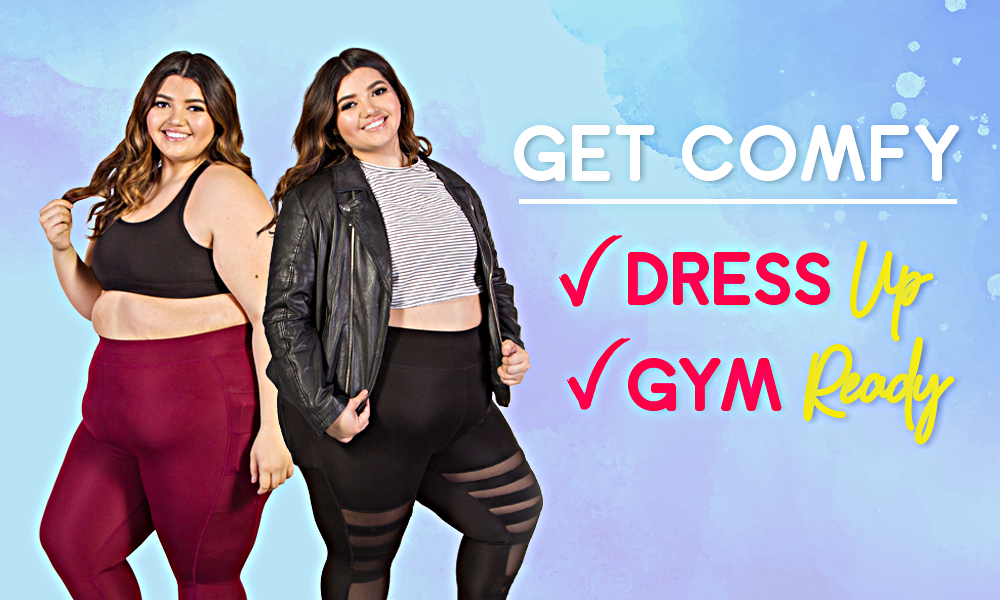 6. Always High-Waisted
Our leggings stay in place. Every style is high-waisted – we got you supported! No worrying about slipping or sagging here! Our leggings stay in shape wash after wash.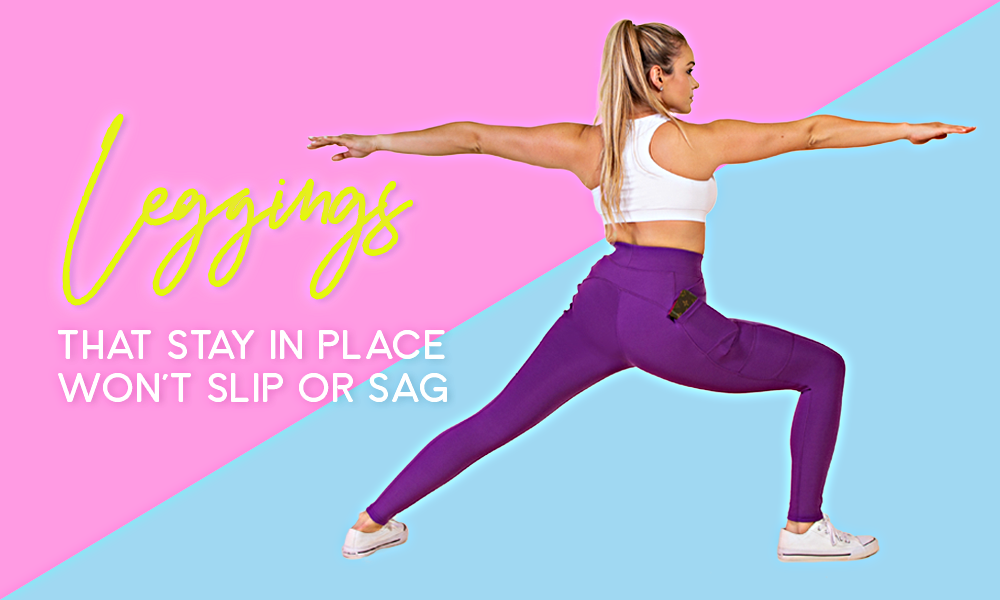 7. Not-See Through
No panties showing through over here! POP Fit leggings are not see through.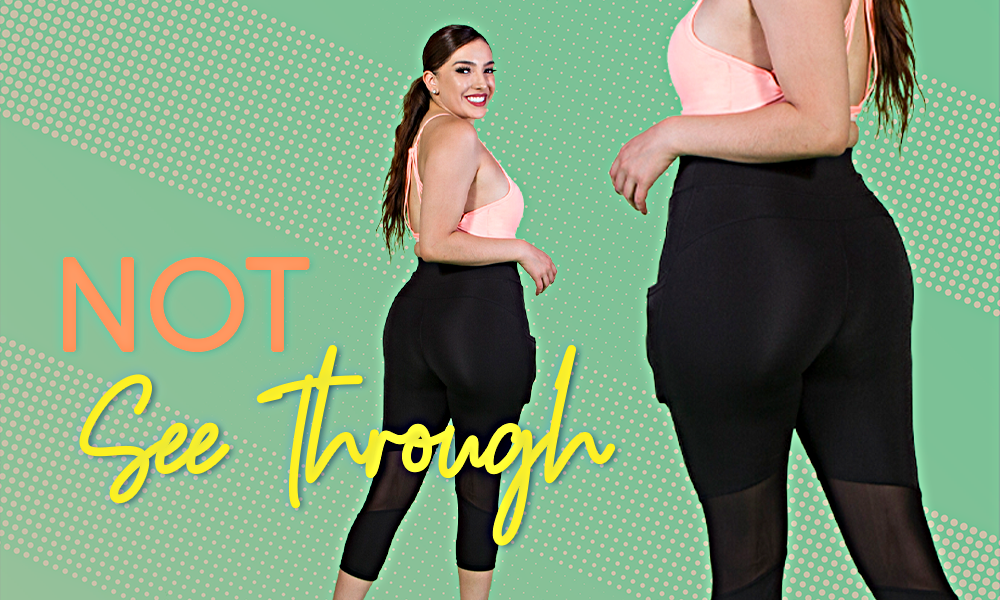 8. Support Inclusivity and Representation in Fashion
Our plus size styles are the exact same styles as our straight sizes. You will find many brands that design a straight size line and a plus size line. BUT at POP Fit - every style is the same from XXS to 4XL. We will always stand behind our customers and are very proud of the community we have built! Become a part of the POP Fit community today!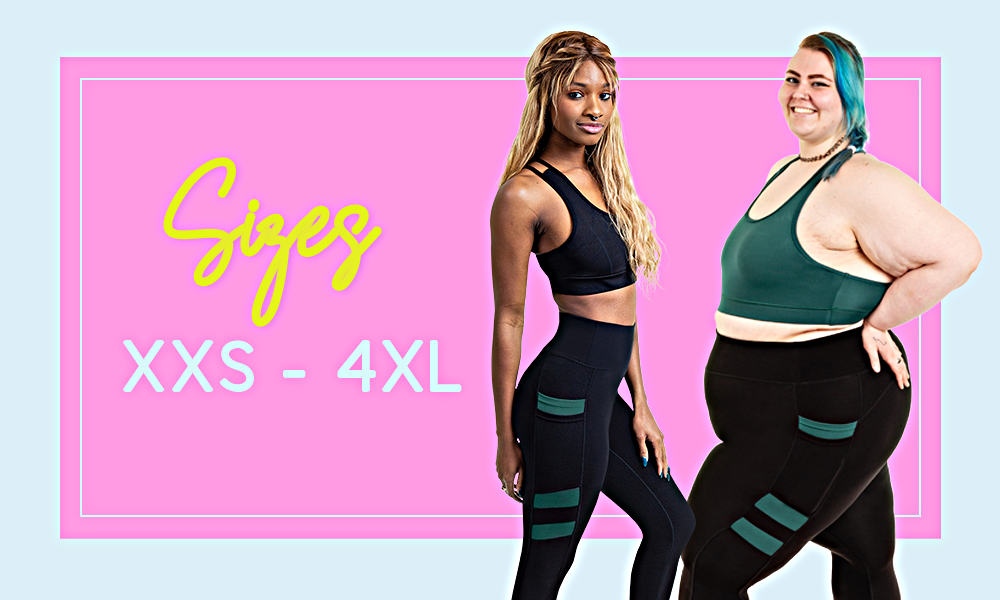 9. Support Women owned!
POP Fit was founded in 2017 by a woman who believes that representation matters in the fashion/fitness community. And, functionality in women's clothing matters.
POP Fit was born to promote these ideals! We ship all orders from our Las Vegas HQ where the team works hard every day to design and ship you the very best product possible!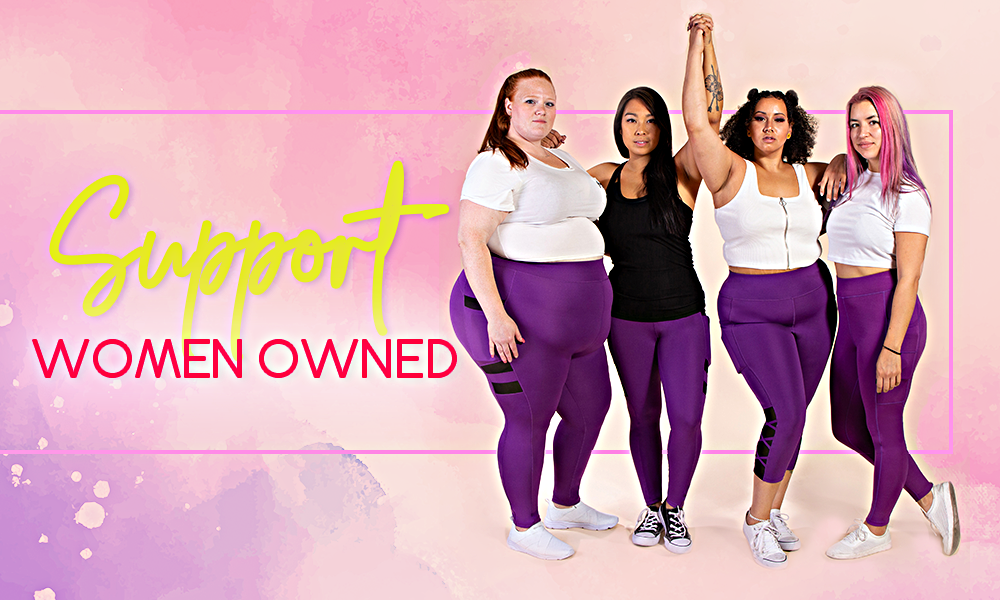 10. Worried about picking the correct size?
Don't worry- we have you covered- add the exchange protection on the checkout page and you can exchange your Leggings for FREE. We want to be sure you find the exact size that works best on your unique body.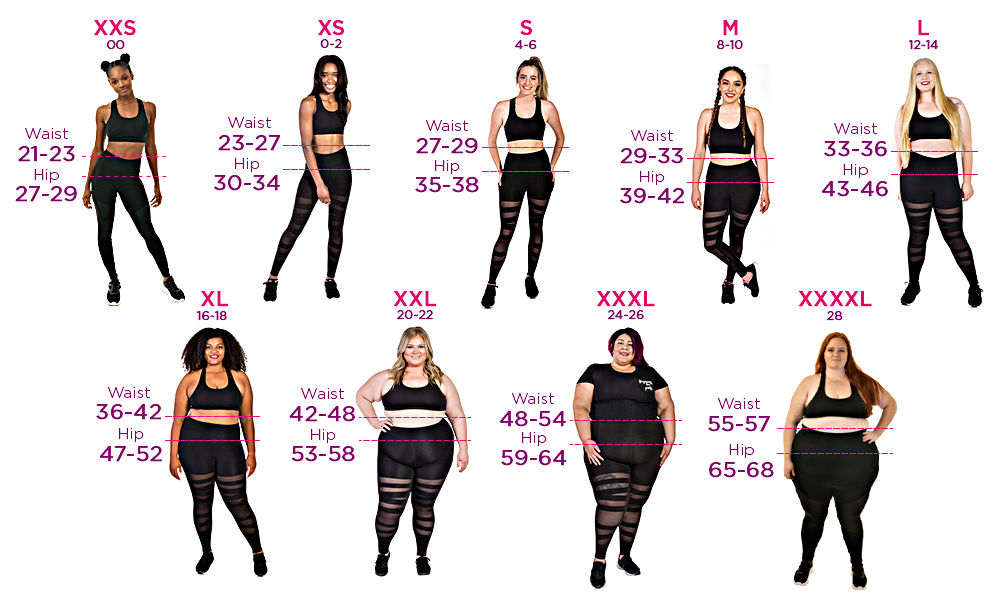 Thank you for taking the time to learn about POP Fit!
Yes, I Want To Join POP V.I.P. Monthly Subscription For No Additional Cost Today!
Choose My 2nd Free Gift:
Select A Size Above To Show Items In Your Size